Hawkins Hevibase Pressure Cooker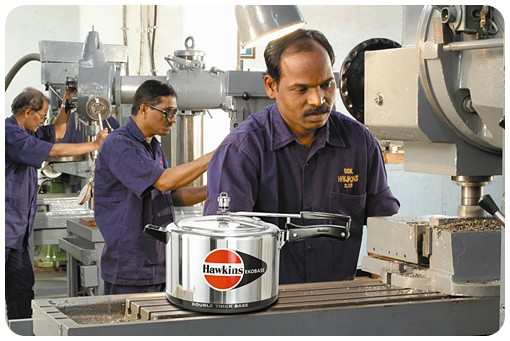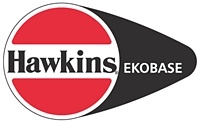 The Hawkins Hevibase Pressure Cooker of commercially pure virgin aluminium is Induction Compatible with an external bottom plate of AISI 430 grade magnetic stainless steel attached to the double thick base. It can safely be used on all domestic gas, electric, halogen, ceramic, and induction cooktops.

The double-thick, heavy gauge base is ideal for light frying before pressure cooking. The base stays flat, never bulges. Suitable for gas, electric, ceramic and halogen cooktops.

A version of this model with a fully hard anodised double thick base was available as the Hawkins Ekobase. This was suitable for domestic gas, electric, halogen, ceramic but not for induction cooktops. This product is no longer available in certain markets.
Listed below are the different models of




Hawkins Hawkins Hevibase Pressure Cooker




Prices shown are Maximum Retail Prices (M.R.P.) in Indian Rupees applicable in India

All induction compatible pressure cookers on this colour background

Hawkins Hevibase INDUCTION MODEL

Hawkins Hevibase 2 Litre
CODE:IH20
MRP: 1700
Ideal for cooking for:
2-3 Persons
Base flat diameter:
144 mm
Base thickness:
6.35 mm
Carton dimensions (WxDxH):
332 x 181 x 147 mm
Product weight in carton:
1.9 kg

Hawkins Hevibase INDUCTION MODEL

Hawkins Hevibase 3 Litre
CODE:IH30
MRP: 2025
Ideal for cooking for:
3-4 Persons
Base flat diameter:
144 mm
Base thickness:
6.35 mm
Carton dimensions (WxDxH):
332 x 181 x 193 mm
Product weight in carton:
2.1 kg

Hawkins Hevibase INDUCTION MODEL

Hawkins Hevibase 3.5 Litre
CODE:IH35
MRP: 2250
Ideal for cooking for:
4-5 Persons
Base flat diameter:
163.5 mm
Base thickness:
6.35 mm
Carton dimensions (WxDxH):
421 x 224 x 156 mm
Product weight in carton:
2.48 kg

Hawkins Hevibase 5 Litre
CODE:IH50
MRP: 2675
Ideal for cooking for:
5-7 Persons
Base flat diameter:
163.5 mm
Base thickness:
6.35 mm
Carton dimensions (WxDxH):
415 x 221 x 201 mm
Product weight in carton:
3.08 kg

Hawkins Hevibase INDUCTION MODEL

Hawkins Hevibase 6.5 Litre
CODE:IH65
MRP: 2900
Ideal for cooking for:
7-9 Persons
Base flat diameter:
163.5 mm
Base thickness:
6.35 mm
Carton dimensions (WxDxH):
420 x 225 x 250 mm
Product weight in carton:
3.38 kg

Hawkins Hevibase INDUCTION MODEL

Hawkins Hevibase (Wide) 8 Litre
CODE:IH80
MRP: 3425
Ideal for cooking for:
8-11 Persons
Base flat diameter:
200 mm
Base thickness:
6.35 mm
Carton dimensions (WxDxH):
451 x 263 x 231 mm
Product weight in carton:
3.95 kg