Futura Flat Tava (Griddles)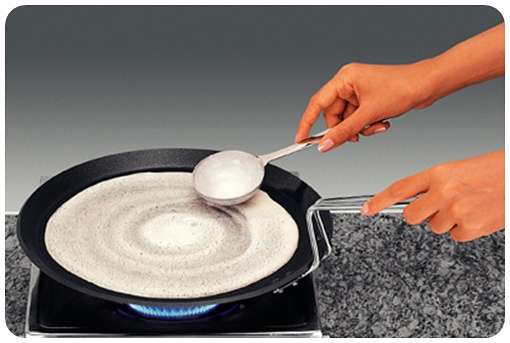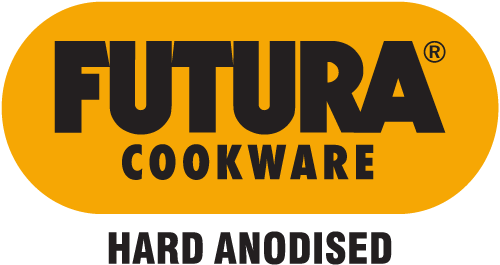 Hard Anodised

Tava are widely used to cook roti (flatbreads), phulka (puffed unleavened bread) and paratha (layered unleavened bread) - all staple foods in India. Tava can also well cook cutlets, eggs, pancakes, French toasts, griddle cakes and the like.

Futura Hard Anodised Tava are particularly preferred for their heavy gauge and well-balanced pans that make cooking easy and the results delicious. The handles, whether in stainless steel or plastic, are stay-cool and comfortable.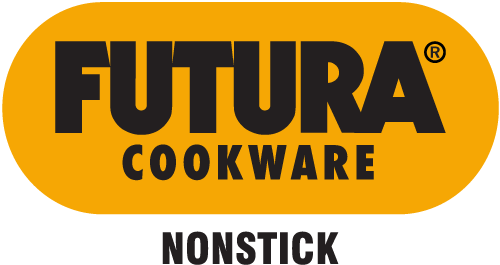 Nonstick

Nonstick Tava can cook all the foods that can be cooked in Hard Anodised Tava with less or no oil or butter, if required. The Futura Flat Nonstick Tava are particularly preferred for cooking popular South Indian snacks such as dosa and uttapam.

Less expert cooks will find it easy to produce great tasting results on Futura Nonstick Tava, particularly with the help of clear step-by-step instructions in the Futura manual included with each product.
Listed below are the different models of Futura Flat Tava (Griddles)




Prices shown are Maximum Retail Prices (M.R.P.) in Indian Rupees applicable in India

All induction compatible cookware on this colour background

HARD ANODISED

NONSTICK

Flat Tava 22 cm
CODE:AFT22
MRP: 860
Diameter:
22 cm
Thickness:
4.06 mm
Carton dimensions (WxDxH):
368 x 233 x 80 mm
Product weight in carton:
0.91 kg

Flat Tava 26 cm
CODE:AFT26
MRP: 1160
Diameter:
26 cm
Thickness:
4.88 mm
Carton dimensions (WxDxH):
411 x 278 x 86 mm
Product weight in carton:
1.27 kg

Flat Tava 26 cm
CODE:IAFT26
MRP: 1370
Diameter:
26 cm
Thickness:
4.88 mm
Carton dimensions (WxDxH):
416 x 266 x 92 mm
Product weight in carton:
1.46 kg

Flat Tava (Plastic Handle) 26 cm
CODE:AFT26P
with plastic handle
MRP: 1160
Diameter:
26 cm
Thickness:
4.88 mm
Carton dimensions (WxDxH):
411 x 278 x 86 mm
Product weight in carton:
1.31 kg

Flat Tava 22 cm
CODE:NFT22
MRP: 1040
Diameter:
22 cm
Thickness:
4.06 mm
Carton dimensions (WxDxH):
368 x 233 x 80 mm
Product weight in carton:
0.94 kg

Flat Tava 26 cm
CODE:NFT26
MRP: 1390
Diameter:
26 cm
Thickness:
4.88 mm
Carton dimensions (WxDxH):
411 x 278 x 86 mm
Product weight in carton:
1.29 kg

Flat Tava 26 cm
CODE:INFT26
MRP: 1600
Diameter:
26 cm
Thickness:
4.88 mm
Carton dimensions (WxDxH):
411 x 278 x 86 mm
Product weight in carton:
1.46 kg

Flat Tava (Plastic Handle) 26 cm
CODE:NFT26P
with plastic handle
MRP: 1390
Diameter:
26 cm
Thickness:
4.88 mm
Carton dimensions (WxDxH):
411 x 278 x 86 mm
Product weight in carton:
1.34 kg

Flat Tava 30 cm
CODE:NFT30
MRP: 1575
Diameter:
30 cm
Thickness:
4.88 mm
Carton dimensions (WxDxH):
445 x 307 x 91 mm
Product weight in carton:
1.6 kg

Flat Tava 30 cm
CODE:INFT30
MRP: 1820
Diameter:
30 cm
Thickness:
4.88 mm
Carton dimensions (WxDxH):
451 X 317 X 106 mm
Product weight in carton:
1.9 kg

Flat Tava (Plastic Handle) 30 cm
CODE:NFT30P
with plastic handle
MRP: 1575
Diameter:
30 cm
Thickness:
4.88 mm
Carton dimensions (WxDxH):
471 x 320 x 93 mm
Product weight in carton:
1.92 kg