All About Futura Glass Lids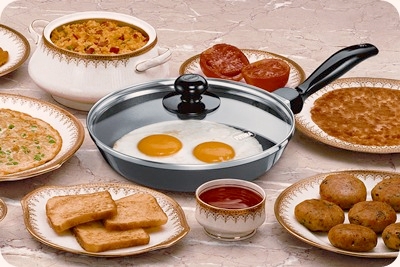 A glass lid is not only attractive but also convenient. Cooking and serving in a pan with a glass lid has its own appeal: you can see the food while it is cooking and, on the table, you don't have to lift the lid to know what's there!

Futura glass lids are made from tough, 4 mm thick, heat-resistant glass with strong stainless steel rims and stay-cool knobs. The Futura glass lids are guaranteed against defects in material and workmanship under normal household use for a period of 2 years.

To care for your glass lid, follow these tips:

• The knob and the glass lid can break under a sharp or forceful blow. Handle and store glass lid with appropriate care to avoid hard knocks that may break the glass. Do not drop the lid.

• Turning the plastic knob clockwise will tighten it and turning it anti-clockwise will loosen it. Do not over-tighten the knob – it might break.

• Do not put glass lid in a hot oven or under a broiler.

• Allow lid to cool before washing it. Wash the glass lid after every use in hot water with a mild soap or detergent and a dishcloth or sponge. Dry thoroughly with a soft clean cloth. The glass lid may be washed in a dishwasher but this may dull the finish.

• To avoid "misting" caused by moisture, store the glass lid in a place with good air circulation/a well-ventilated place. Take the lid out of the bubble-wrap pouch in which the lid comes packed in the carton – do not use the bubble-wrap pouch for storing the lid.